Welcome to Lez Hang Out!
Featured on LOGO's list of podcasts in the golden age of queer women, and HER's list of "The Best LGBTQ+ Podcasts You Should Be Listening To", Lez Hang Out is now in its second season!
Launched in October, 2017, the show invites you to join bi-coastal hosts Leigh Holmes Foster and Ellie Brigida (a.k.a: the lesbians you'd want at your potluck!). With Leigh on the West Coast, and Ellie on the East Coast, the two cover topics focused on lesbian experiences, representation, culture, life, love, etc.
Check out our Patreon page here to get access to fun perks and rewards and to help support the podcast!
Sponsored by Tello Films
Use discount code "LezHang" to get 20% off when you sign up!
Follow us @lezhangoutpod on all social media platforms!
Lez Hang Out is thrilled to be announcing the launch of our store on TeePublic! Check us out to buy shirts, mugs, phone cases, and more featuring all of our great designs!
Lez Hang Out Pillows
Make your own Lez Hang Out couch with a set of throw pillows based on our logo!
Our team
Here are the amazing people who are helping us make this podcast happen. We couldn't do it without them, so show them some love!
Kayla Allen - Video Editor
Emily Doolitle - Graphic Design
Jana Heidenreich - Graphic Design
Rebecca Noyes - EVENTS PRODUCER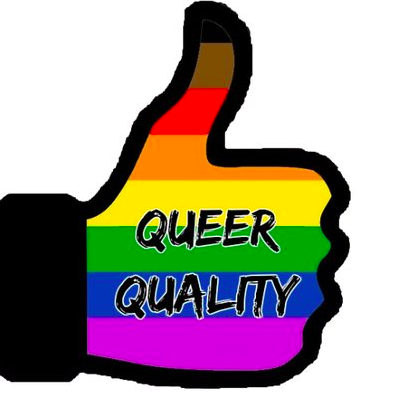 Queer Quality
Queer Quality, an online platform helping the LGBTQ+ community find safe and positive queer representation, wrote a post about our Release The Kiss campaign.
TAGG NAtion
Tagg Nation, the popular queer podcast, published a blog post about our Release The Kiss campaign and queer baiting in the media.
LOGO'S NEW NOW NEXT
LOGO, the popular LBGTQ Television network, featured us on their list of podcasts in the golden age of queer women in podcasting.